2022 JCI Tsuen Wan President
Mr. Kam Man Fung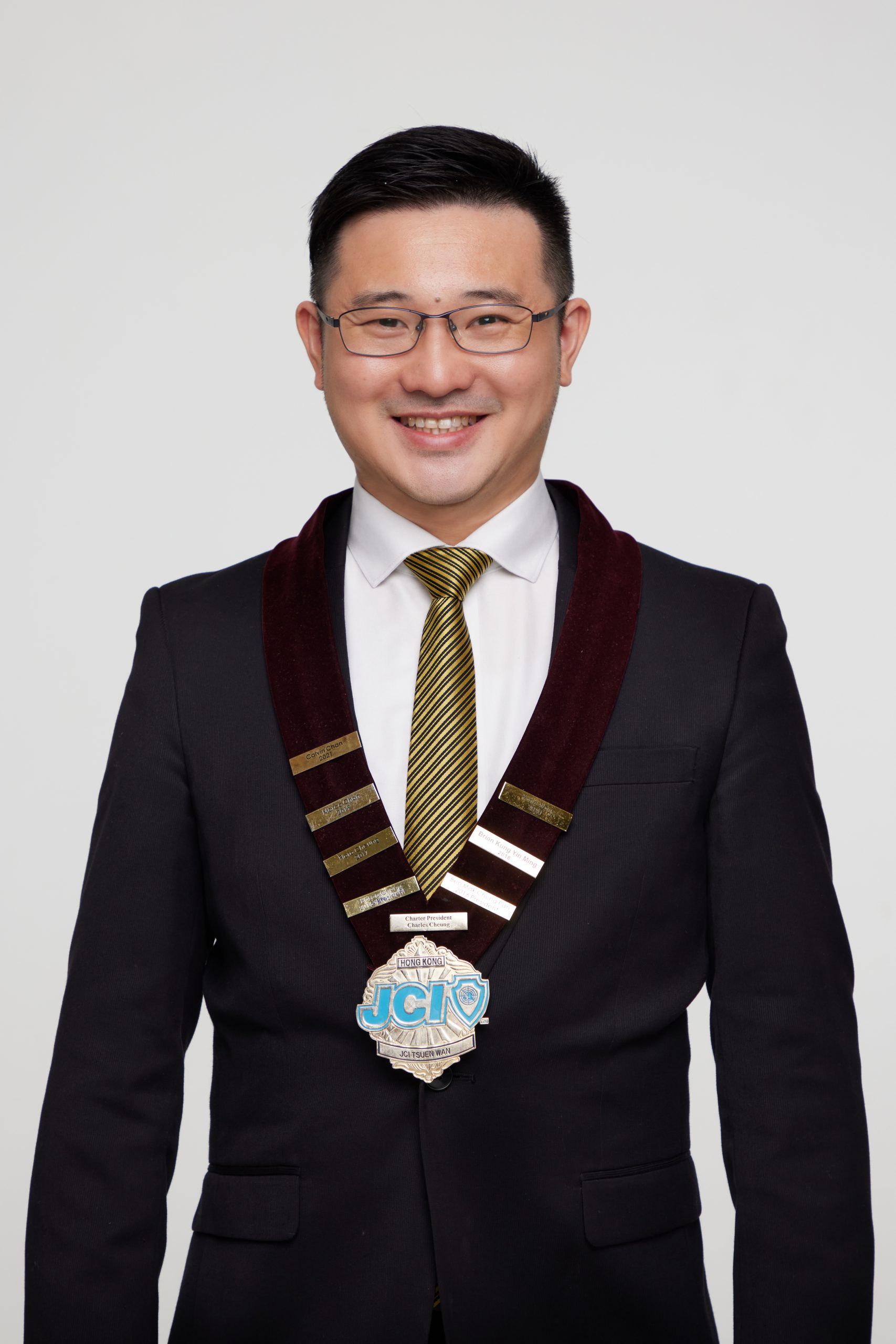 President's Message
JCI Tsuen Wan is nine years old in 2022. As a founding member, I witness how it was set up and what kind of difficulties it faced at the beginning stage. All the past presidents, advisors, directors and members contributed their efforts and time to nurture JCI Tsuen Wan. 
As an organization to train our future leaders, JCI Tsuen Wan provides platforms for our members to develop their skills and help them to explore the world. From project management to parliamentary procedure, from visiting local government bureau to united nations, from inter-chapter events to world congress, our potential future leaders are learning by doing projects and participating in different events.
This year, JCI Tsuen Wan will digitalize all our publications. The first reason is to protect our environment and the second is that we would like to focus on e-promotion. A special commission is formed for this task and this website is the first step of the project. More content will be ready in this year without the time and budget limitation.
This year, JCI Tsuen Wan will continue to organize two flagship projects. One of projects is to promote Children's Play Rights in Hong Kong. We hope that the young parents understand that their children need to play everyday and it is important to the development of children. The second flagship project is to promote entrepreneur heritage. Innovation is a hot topic nowadays; however, we should not forget the good of our tradition and heritage. Outstanding Entrepreneur Heritage Selection is a competition to remind and promote the business heritage in Hong Kong.
Last but not least, I would like to introduce the theme of JCI Tsuen Wan this year, Igniting Growth. Because of Covid, JCI Tsuen Wan faced a lot of difficulties in the past two years. Thanks for the board of 2020 and 2021, JCI Tsuen Wan survived from the Covid. In 2022, I hope that my leadership will help JCI Tsuen Wan with membership growth and ignite the passion of our members in the post-coved era.
Kam Man Fung
2022 JCI Tsuen Wan President