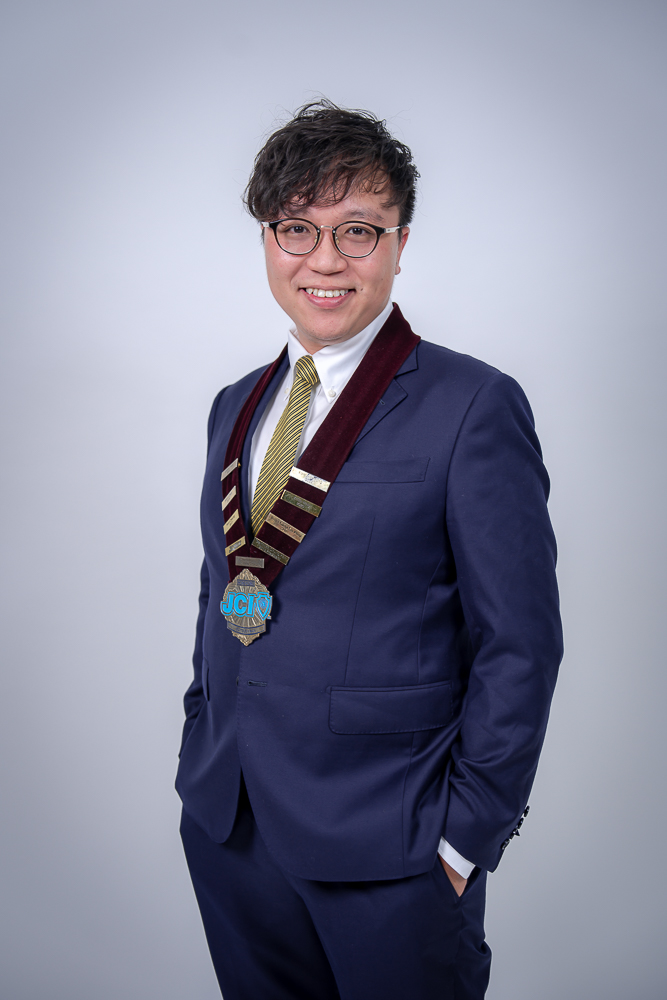 President's Message
    Time flies, JCI Tsuen Wan is tenth years old in 2023. I joined JCI Tsuen Wan in 2017 and witnessed the 5th anniversary ceremony and faced the challenge within the three years of the pandemic.
    As an organization to provide development opportunities to train our young leaders, JCI Tsuen Wan provides platforms for our members to develop their skills and help them to explore the world. From project management to parliamentary procedure, from visiting local government bureau to united nations, from inter-chapter events to world congress, our potential future leaders are learning by doing projects and participating in different events.
    This year, JCI Tsuen Wan will host a series of events to celebrate our 10th years. Through this series of events, I hope that we can retain our experienced members to join this celebration and let our new members discover our contribution in these 10 years. Also the important part is we will have a reception to serve our sister chapters to come to Hong Kong to share our joy with them.
    This year, JCI Tsuen Wan will continue to organize two flagship projects. One of the projects is to promote Children's Play Rights in Hong Kong. Through these few years we have successfully promoted the "1 hour playing time" to children. This year, we will focus on promoting the playing quality. The second flagship project is to promote entrepreneur heritage. People start to talk about Innovation and Technology recently; however, we should not forget the good of our tradition and heritage. Outstanding Entrepreneur Heritage Selection is a competition to remind and promote the business heritage in Hong Kong.
    This year, my theme is "Embark on Enriching Journeys". Following our government policy, we believe that the pandemic era has passed, people start to rebuild the business and community. In 2023, I hope that my leadership could lead JCI Tsuen Wan to take a step forward to kick start the enriching Journeys. 
Vincent Pang
2023 President
JCI Tsuen Wan